Sandria
Buttoned up and tight-lipped. That's one way of looking at this smart, tailored no-nonsense sectional. Always neat, always orderly. No loose pillows to get mis-aligned, just a chic back set and articulated head pillow, obediently lying flat in this picture. But they can rise to support your neck when needed.
Note the unexpected curved arm. A touch of whimsy. The splayed leg, for accurate support. the ultra thin trim-line deck. It's actually one of our freshest designs in a long time. We thought you'd like to know.
Dimensions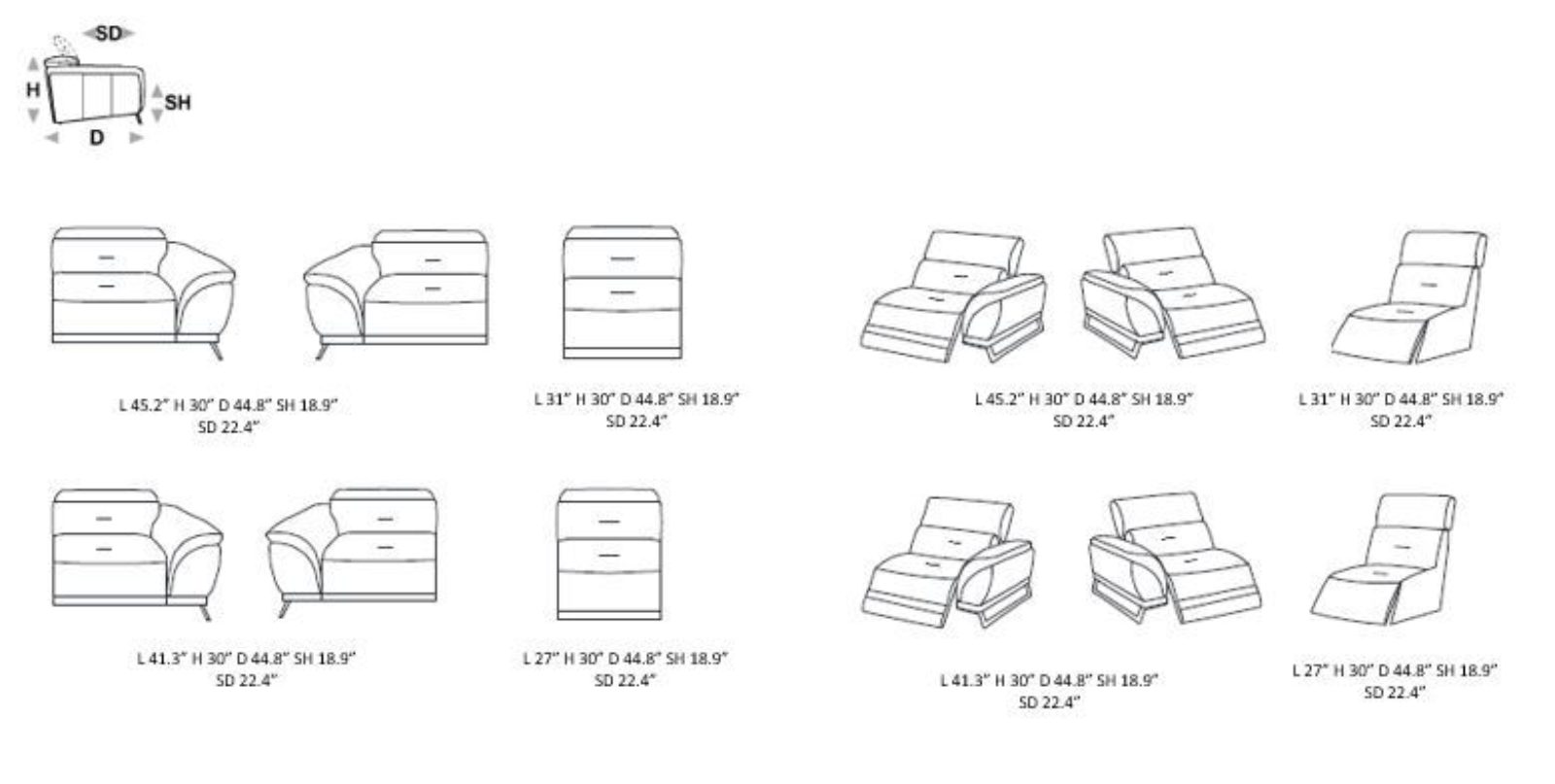 Questions
If you'd like to know more about Sandria please give us a call at (303) 721-1616 or email us at Colorado@ZOLicl.com.
Denver's premiere European imported modern furniture gallery serving the Front Range for over 40 years!