Patricia
Some designs are exceptional because they're so understated. Not flashy. Not intrusive. Not loud. Simply elegant, eye-catching and sublime. (Now, that's an unusual adjective to describe seating, but that's just what this exceptional sectional is.)  Notice the knife-edge metal legs,  the perfect angle of the back, perfect proportions of the seat to the back, the lovely angled arm, and the graceful resolution of the corner cushion, (a virtual trap in most sectionals, but not here.)
See what we mean? It is what it is not that makes it so great. It's not cluttered, voluminous, overstuffed, too high, too deep, or too wide. It's just sublime. 
Patricia. The one to remember.  In supple but sturdy leather in colors you can live with.
Sofa Dimensions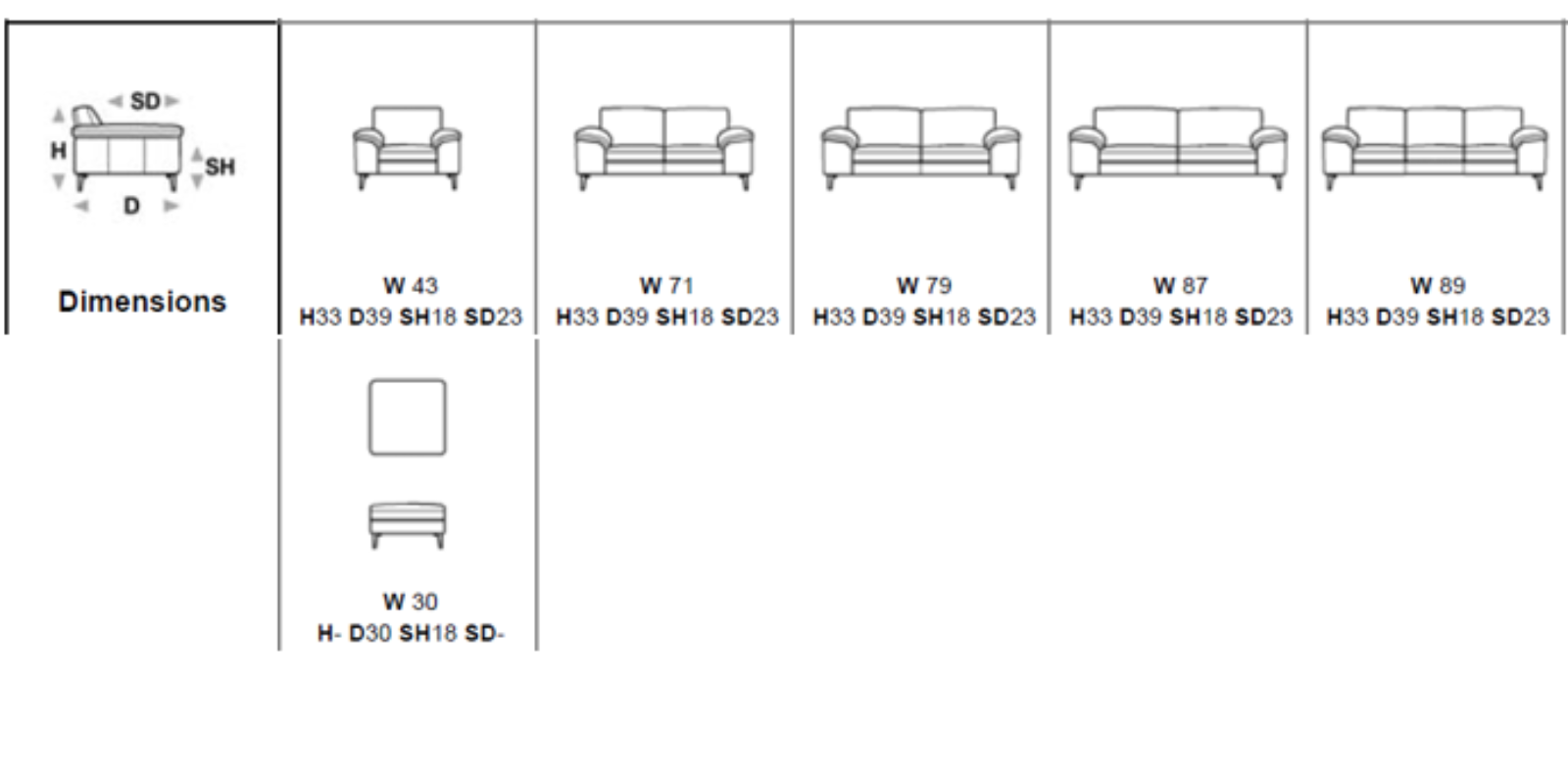 Sectional Dimensions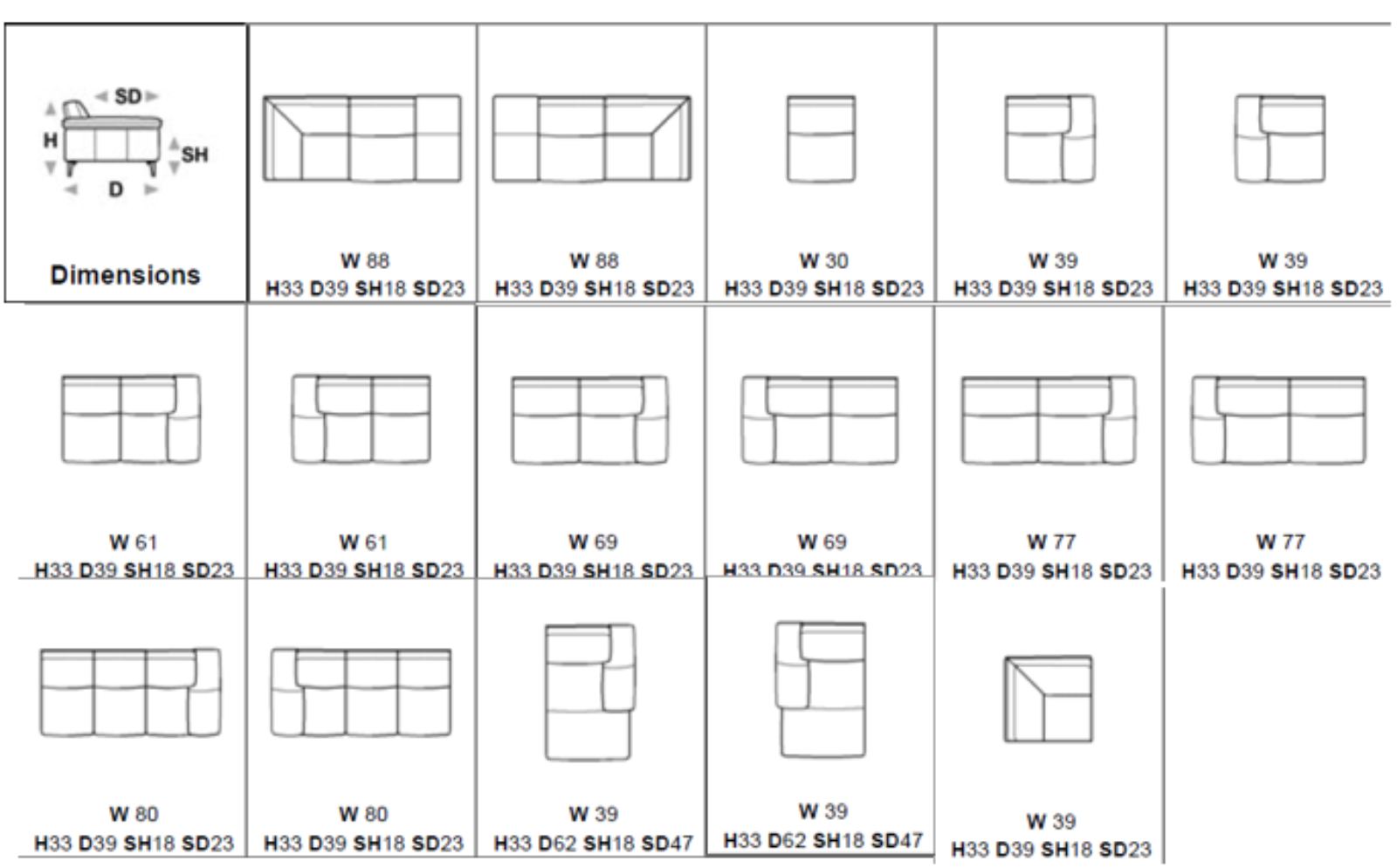 Questions
If you'd like to know more about Patricia please give us a call at (303) 721-1616 or email us at Colorado@ZOLicl.com.
Denver's premiere European imported modern furniture gallery serving the Front Range for over 40 years!