Gia
Like a top-down convertible, this snazzy super-stretch, three-seater will turn heads and lift you above the crowd. It comes with its own coffee table-ottoman, one of those make-it -what-you will items that lends itself to families, kids, and casual lifestyles. The nice block arm on Geo and its articulated headrests, plus slender sled-like feet, make this one customized-looking unit.

In quality leather of course, what we're famous for. Now you can be famous too.
Sofa Dimensions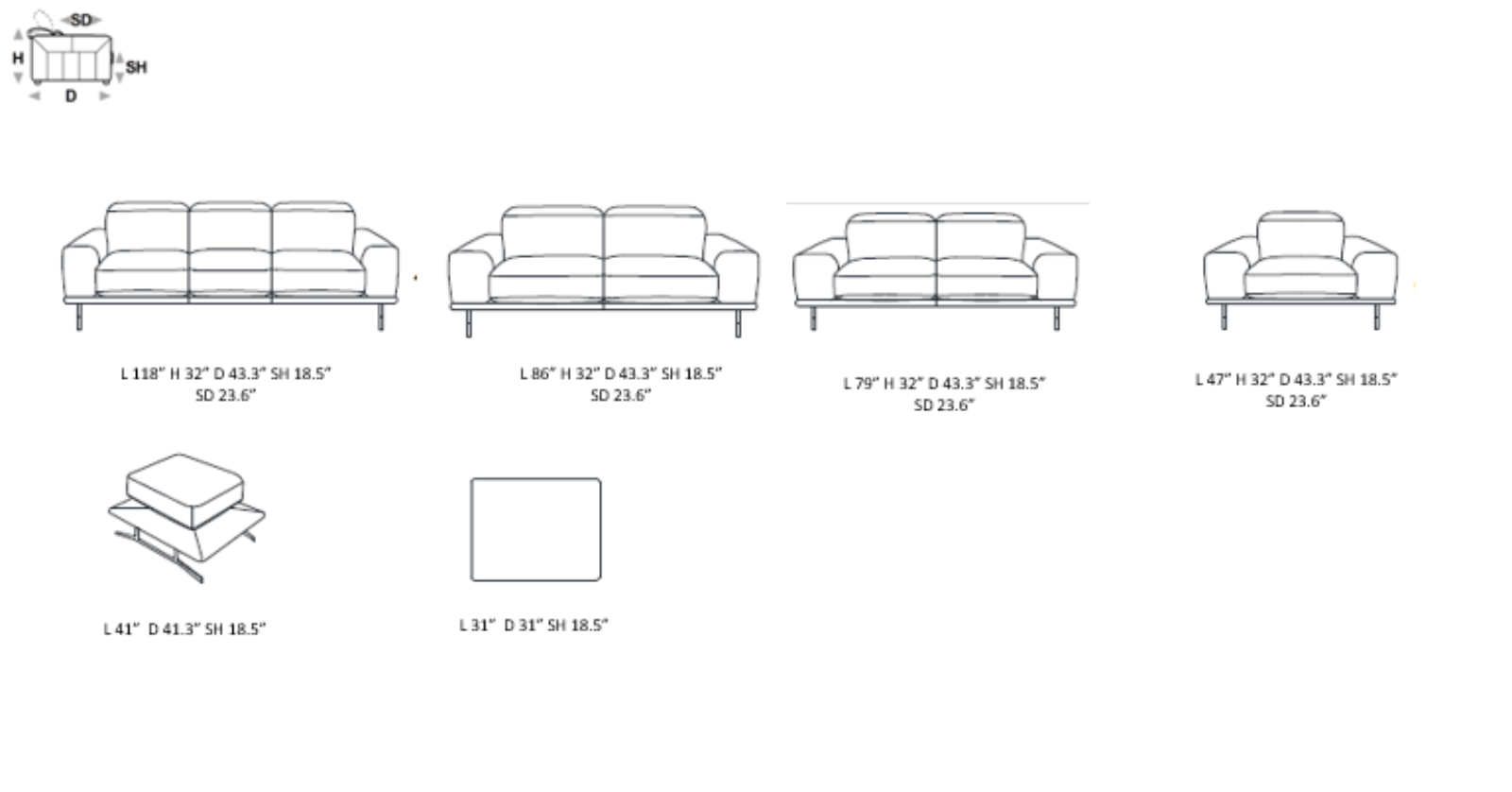 Sectional Dimensions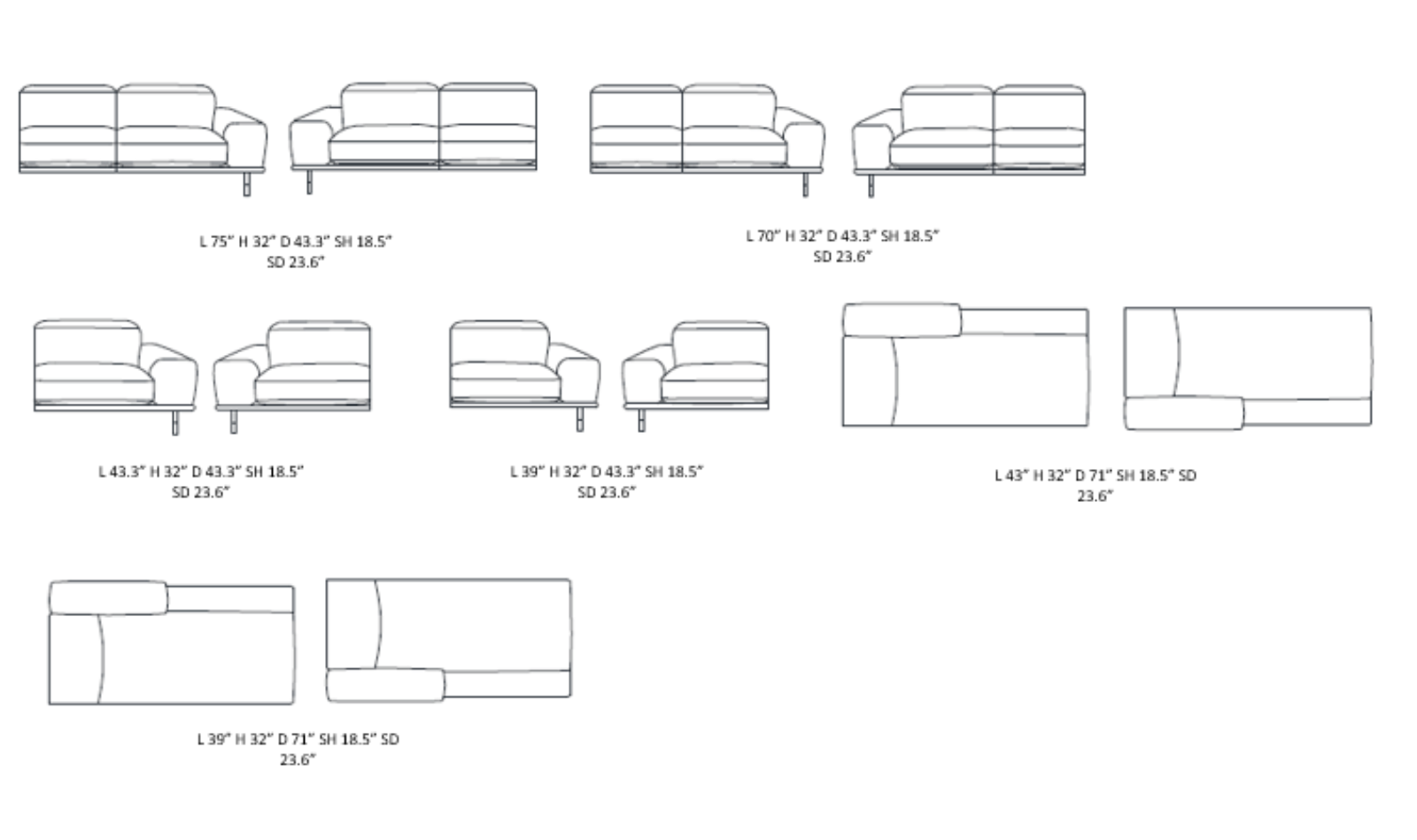 Questions
If you'd like to know more about Gia please give us a call at (303) 721-1616 or email us at Colorado@ZOLicl.com.
Denver's premiere European imported modern furniture gallery serving the Front Range for over 40 years!