Francesca Legno
Wolf whistles are accepted. Oh Francesca, leggy as a ballerina and just as agile, but not nearly as fragile. We just love your looks! In fact, these three arched laminated wood legs are as strong as they are beautiful, with their delicate curve, making them one of the prettiest table bases we've seen.  Capable of holding a glass table of at least 55 inches in diameter if you have the room for it. But a smaller one at 48 inches will look lovely too. There's always room for one more at a round table and we think you'll enjoy the flexibility this kind of table gives you. Add whichever chairs seem to fill your space the best., but don't hide those gorgeous legs!  
Table Dimensions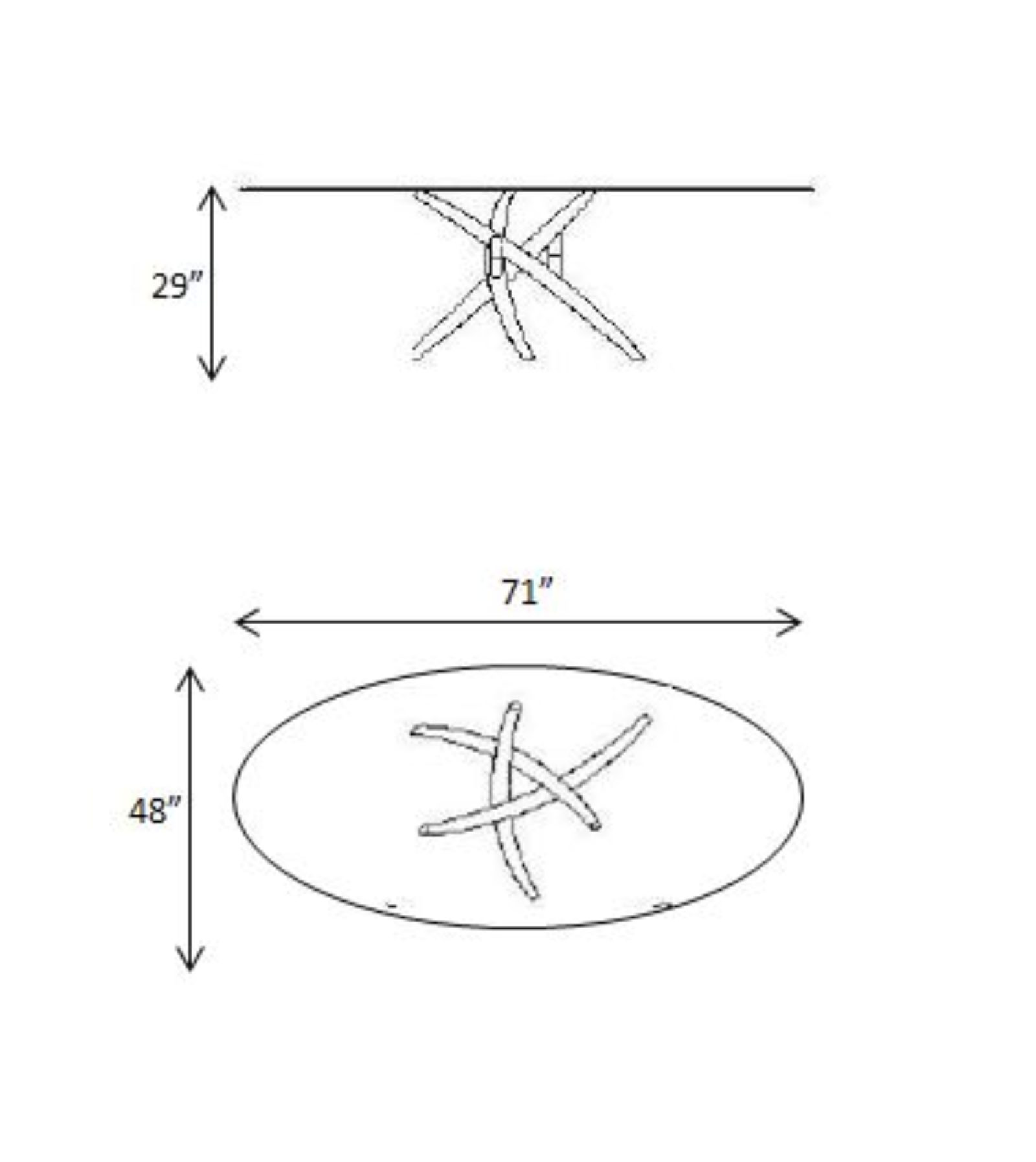 Special Order Sizes
Questions
If you'd like to know more about Francesca Legno please give us a call at (303) 721-1616 or email us at Colorado@ZOLicl.com.
Denver's premiere European imported modern furniture gallery serving the Front Range for over 40 years!