Color My World
November 01, 2023
You'd think a topic like color might have been discussed to death by every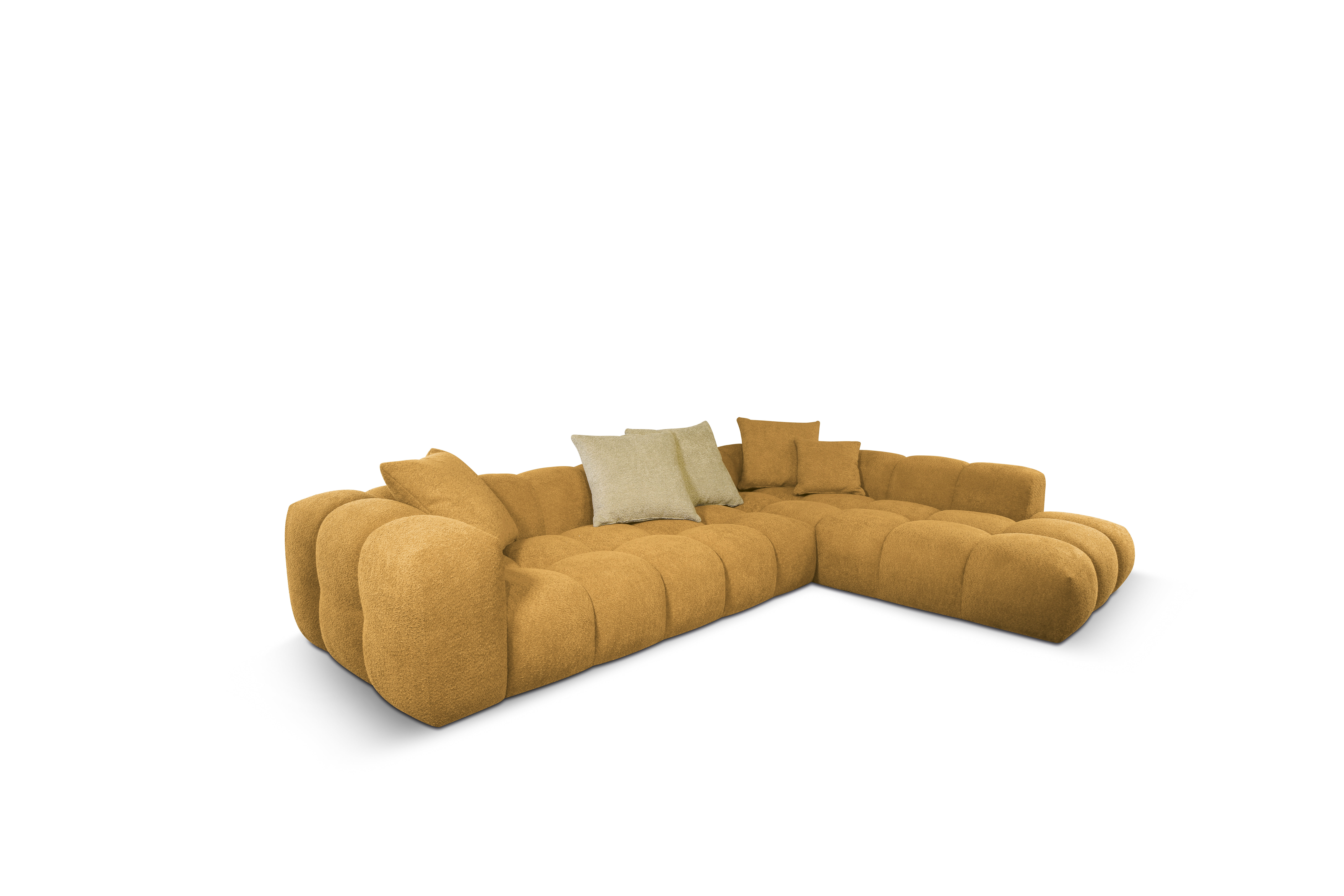 design magazine, home furnishings advice column, or interior decorator, and in many ways, it has. Color trends come and go. A new "color of the year" shows up every January. Color schemes are re-engineered and recombined endlessly; it seems like everyone has an opinion. Fashion has a big influence and textile manufacturers are quick to jump on whatever fashion dictates. How does a consumer figure it all out?
Here's what we think. Color has power. It can stimulate or soothe. It can create feelings of warmth or give you a chill. It has regional links, and a kinship with the environment. It can make a person feel happy or sad. Color affects or mood, our mind and our behavior. So we respect the color choices we make, knowing that they in turn will affect our customers. At the time of this writing, a brilliant tangerine-orange sectional holds center stage on our showroom floor. It's a work of art.
Tufted in great wide poufs, it is unusually comfortable The fabric is richly textured and has a nice hand. The pillow backs are soft while the seat is firm. Cylindrical neck supports add a design element and support. It is pure joy manifested as something useful to sit and live upon. That is color at its best and just one example of how color can work for a room or a home.
All around our shop are imported contemporary rugs full of color too, like abstract paintings. Some are bold and bright, others more subdued. Each one has a palette that speaks to someone. It's so much fun to see who loves what and why. Drop in this fall season or anytime and let us help you color your world.
Denver's premiere European imported modern furniture gallery serving the Front Range for over 40 years!