Happy New Year!
December 27, 2022
It's the holidays! As peace spreads its wings, let it be known that we cherish the many ways our customers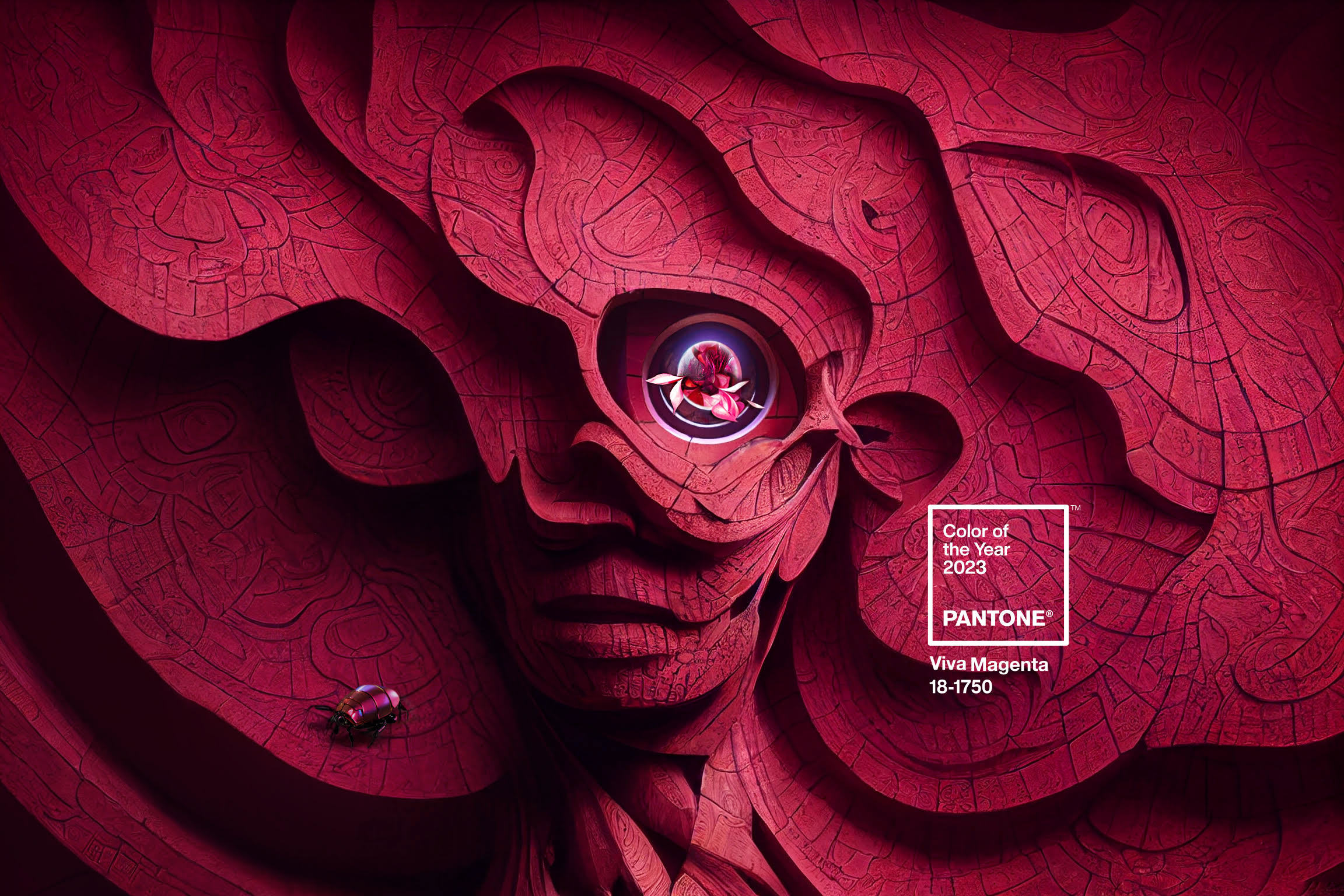 have brought us into their homes where our furniture provides the perfect environment for making memories. At this special time of the year where people gather together to honor long held traditions, the home is their sanctuary and its design and décor a way to express their love of the season. Whether it's a tree shining with ornaments or a candelabra marking the nights of Hanukkah, light is the theme and kindness to others its expression.
Meanwhile, Pantone, the color giant in the design and textile industry, has just released their color of the year for 2023. Described as a "nuanced crimson red tone," the color is "an unconventional shade for an unconventional time," according to the company. The color, Viva Magenta 18-1750," vibrates with vim and vigor," or so reads their description.
"It is a shade rooted in nature descending from the red family and expressive of a new signal of strength. Viva Magenta is brave and fearless, and a pulsating color whose exuberance promotes a joyous and optimistic celebration, writing a new narrative." Would that could be the world forecast, indeed. "A time of new optimism." One can only hope. Meanwhile, we have long embraced the physical and psychological properties of red, a color that warms and excites. Our showroom is a testament to that. According to Pantone, "Viva Magenta 18-1750 is a nuanced crimson that presents a balance between warm and cool. It's also a hybrid color, one that comfortably straddles the physical and virtual, evocative of our multi-dimensional world. Assertive but not aggressive, it does not boldly dominate but instead takes a "fist in a velvet glove" approach; a transformative red tone capable of creating a more positive future.

Denver's premiere European imported modern furniture gallery serving the Front Range for over 40 years!