Welcome to ZOLi Contemporary Living!
September 11, 2017
Yes, you're at the right site.
            Looks different? Stay put. We used to have a different name.
            It's been a long road home but that's just how it feels as we return to our roots and welcome old and new customers to our invigorated, newly branded collection, ZOLi Contemporary Living.  Not that we really went anywhere; we've simply ended a long time relationship with a European brand. They left. We're still here.
Nothing is as reliable as change and we've embraced it. We've changed our name, our look and our philosophy.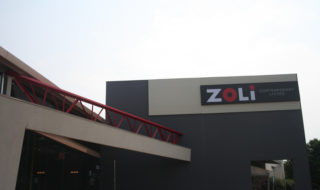 We're not just scouring Europe to find the best furniture selections in the world; we're actually designing them to meet our ideal of what furniture can and should look like, and how it should perform. We're  back in the driver's seat so to speak and loving it. Further, what you see at ZOLi can't be found anywhere else. And we're so glad to bring it to you. 
             You'll  notice a major drop in prices as well. (Comes with the territory.) In all, the change has been a transformative experience, reinvesting the company with newfound energy and inspiration. Just take a look at our website! Plus, our systems for importing and tracking are better than ever, our sources more reliable, and our sales personnel more excited than they've been in years to show you what's new and how it can work for you.
             Even if you don't need anything right now, drop by and see what a facelift can do. Enjoy the bracing new interior of an award-winning building. We've gone unabashedly glam and we're loving it. The job isn't finished yet so bear with us until the final touches are complete. 
Meantime, browse to your heart's content. Watch our large screen video and peek behind the scenes into the magical realm of our manufacturers. So fascinating. Find a comfy chair and enjoy the comfort and entertainment all around you. (Yes, it's that good.) 
Come celebrate with us. 
            ZOLi It's not a name. It's an experience. 
Denver's premiere European imported modern furniture gallery serving the Front Range for over 40 years!