Mina Sofa
If sophistication is a word you might use when you think about furniture for your home interior, you could start here. Mina defines the term. Take a look-nothing extra, nothing missing; just good design with your ultimate support and comfort in mind. Did we mention flexibility? Persons with long legs or short, tall shoulders or not; everyone finds their niche on this sofa, one way or the other. The seats move forward and back; the headrest becomes a shoulder and neck cradle. The low, flat arm invites a pillow. Honestly, it's almost amazing just how perfect this design really is and we didn't even get to the quality of its sturdy, elegant, European leather. But some things you just have to find out for yourself. So please do.

Dimensions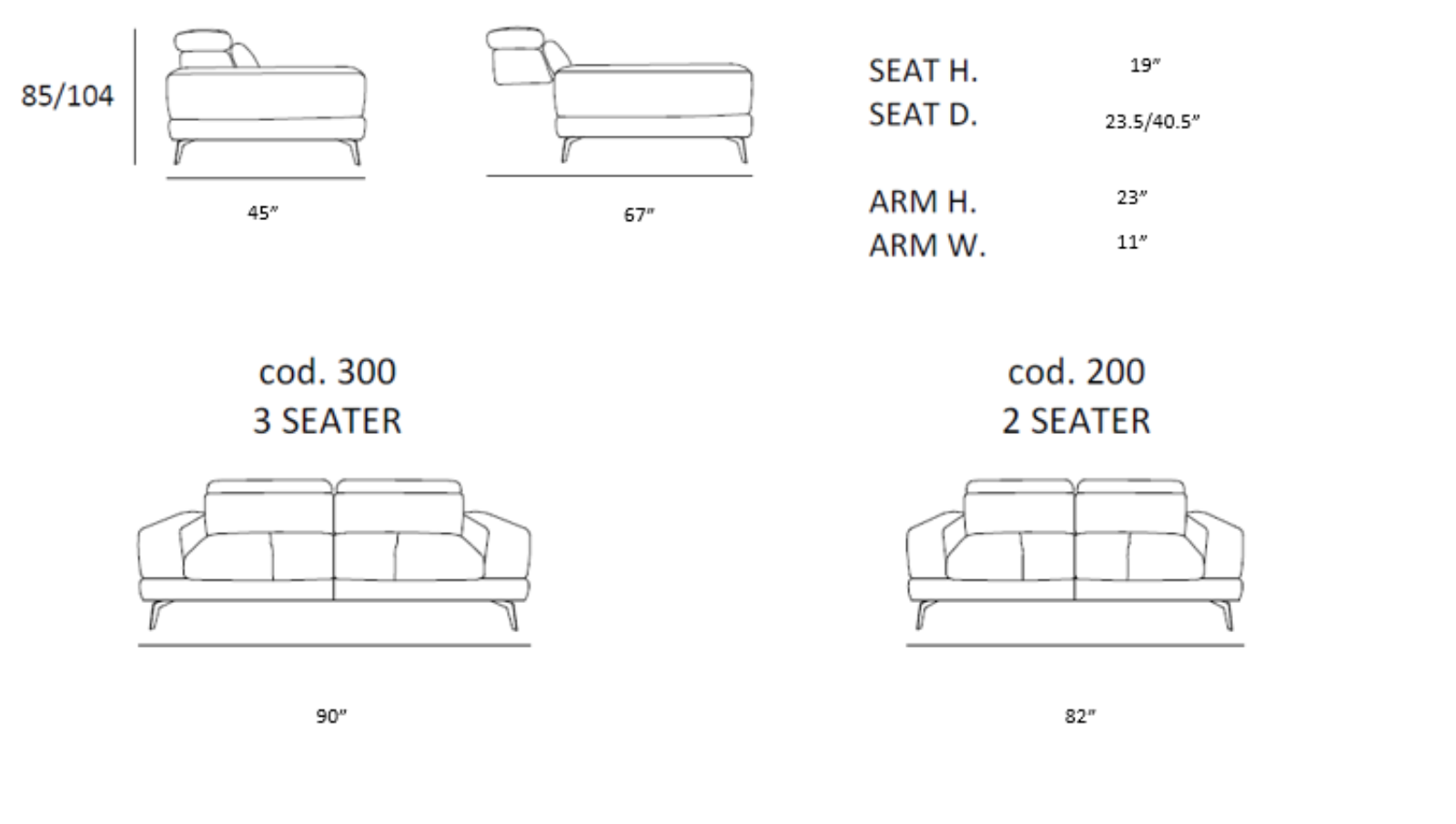 Questions
If you'd like to know more about Mina Sofa please give us a call at (303) 721-1616 or email us at Colorado@ZOLicl.com.
Denver's premiere European imported modern furniture gallery serving the Front Range for over 40 years!