Imperia Coffee Table
In keeping with our love of luxury (such a personal thing, really but who can argue about this beauty) we bring you Imperia, a table worthy of a king. Made of crystalline alabaster or "CRYSTAL STONE®", this natural stone is quarried exclusively near the medieval castle of Montebello in the municipality of Poggio Torriana near Rimini. (That's Italy, if nothing sounds familiar. A magical place, really.)
This quarry, unique in the world, is owned by one family business for over 50 years who manages the whole manufacturing process. What is nothing less than spectcular about this product is the reflective quailty of the material, appreciated for its silvery reflections, brightness, and versatility of use; an ideal stone for high-end furnishings and accessories. The brilliant design adds elegance to any interior. CRYSTAL STONE® is not only unqiue, it's exceedingly rare.
This gift from the earth combines beautifully with glass, steel, aluminium and other metals to create the most luxurious results. And, with its translucent property, so rare among rocks and minerals, CRYSTAL STONE® can be used with wonderful chromatic effects for interior stone wall decorations, as well as jewelry. It's natural color is pearl grey. But with skillfull dye saturation, may be transformed into a wide range of colors, still maintaining the brightness and glossiness of the stone.  
Dimensions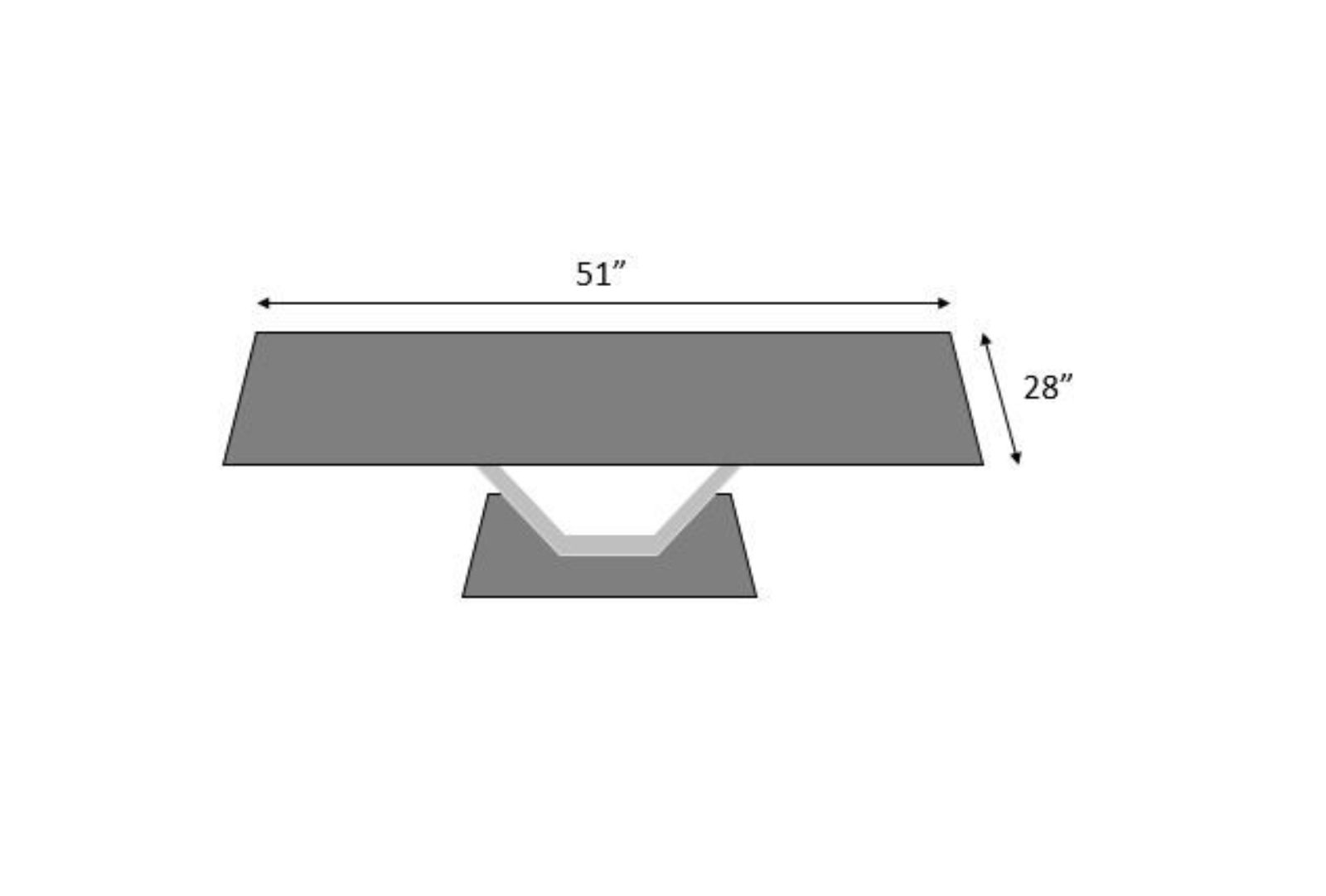 Custom Colors
COLOR DISCLAIMER:
Due to monitor settings, limitations of desktop scanners, digital photography, and dye lot variations, we cannot guarantee that the color on your screen is an exact replica of the fabric or leather on the product. Screen images are intended as a guide only. All colors are approximations. For actual colors, please visit the store to see samples of materials.
Questions
If you'd like to know more about Imperia Coffee Table please give us a call at (303) 721-1616 or email us at Colorado@ZOLicl.com.
Denver's premiere European imported modern furniture gallery serving the Front Range for over 40 years!