World Swivel Chair
Have a seat. Snuggle. Just for fun, take it for a spin. This lovely little teacup of a chair turns on its rotating base, allowing you to fidget, rotate or do whatever delights your senses. Put your feet upon its nice rotund base, or use it as an ottoman all by itself. Simple, comfy, its spoon-shaped back and springy seat beckon, for use at home in your bedroom or living room. Happier in pairs.
Dimensions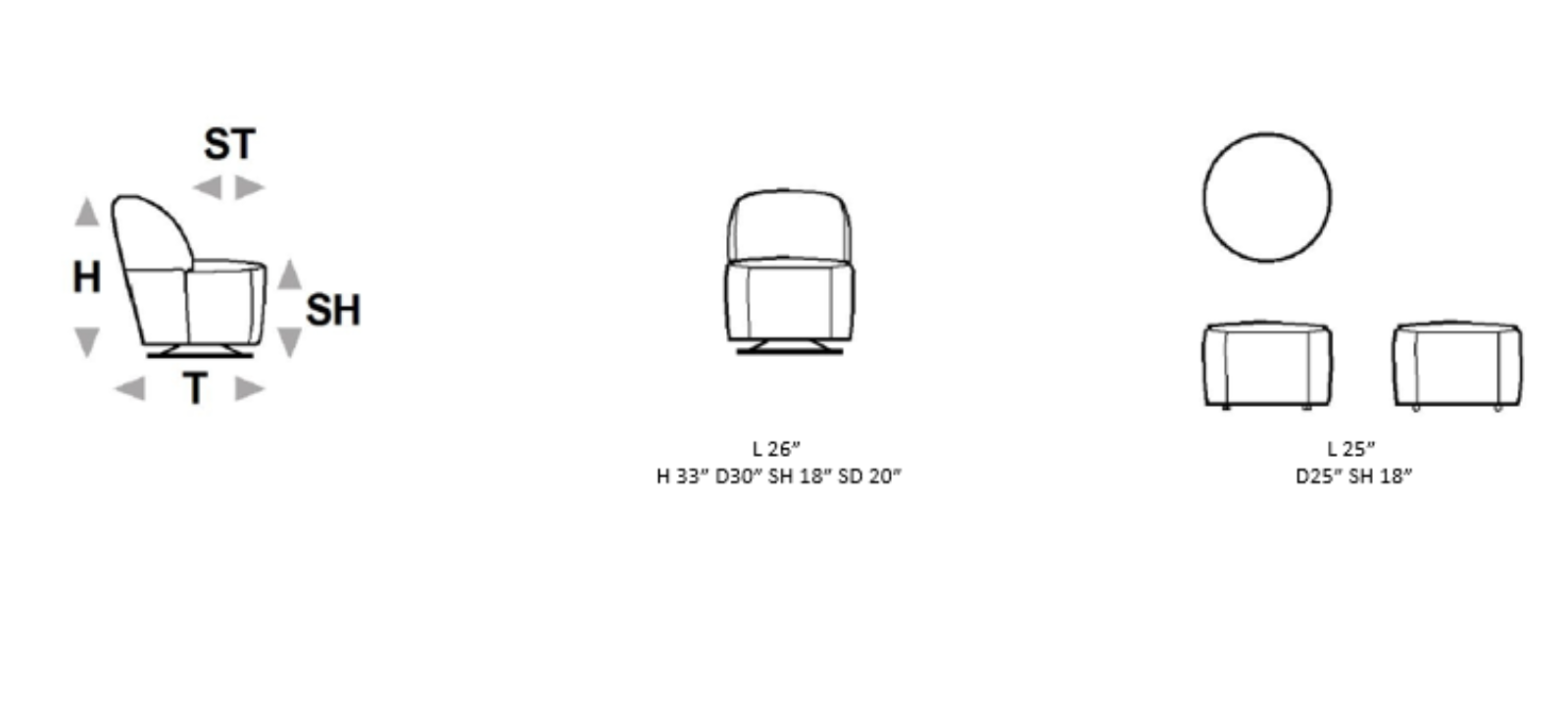 Questions
If you'd like to know more about World Swivel Chair please give us a call at (303) 721-1616 or email us at Colorado@ZOLicl.com.
Denver's premiere European imported modern furniture gallery serving the Front Range for over 40 years!